Watson Quality Ford's Service Center Can Handle Your Essential Vehicle Maintenance
One of the unfortunate part of owning a car is that it's not going to work perfectly forever. Without regular maintenance it will eventually start to break down and wear out. Even with regular service, things happen. Systems stop working and accidents occur. Sooner or later, you're going to need the help of a qualified service center. When you bring your car to Watson Quality Ford, that's exactly what you'll get.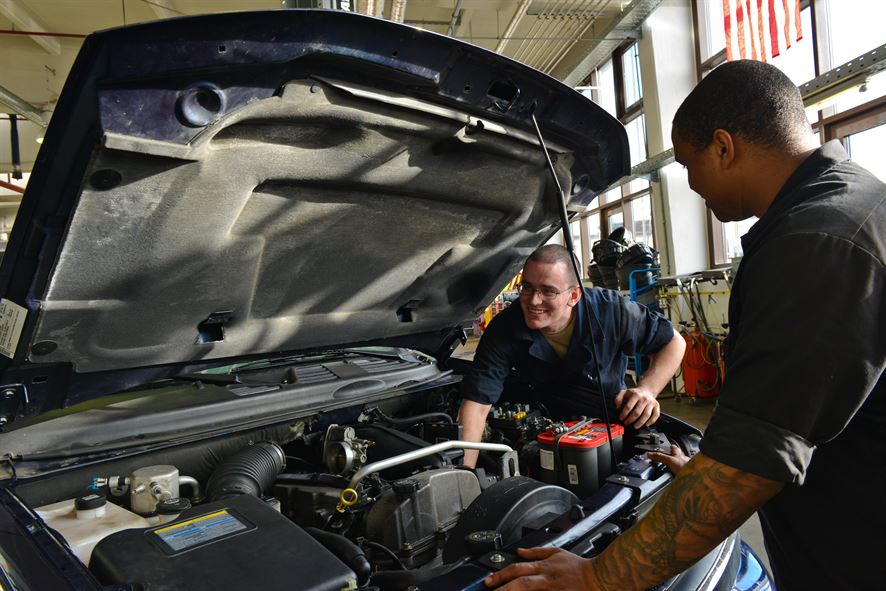 Our Service Menu
Fixing a problem in its earliest stages is the best way to prevent lasting damage to your car, so you should periodically make an appointment for a well-vehicle check. We call our service "The Works" because it is thorough and detailed. We also provide the following services for your Ford and other vehicles: 
Battery check/replacement
Complete brake service
Air filter replacement
Wiper blade replacement
Fluid check and top off
Tune-up
Transmission service
Starter replacement
Strut replacement 
Troubleshooting and repair
An Experienced Team of Service Technicians
When you bring your vehicle to our dealership's service center, you won't find a team of untested rookies handling your car. Our service team is made up of factory trained technicians who share years of experience. They have the knowledge and skills to identify problems and perform the vital maintenance your vehicle needs to run at its best. Inspections, oil changes, brake repair, tire rotations; we can handle all of it.
Professional Tools and Top-Quality Parts
Our team of professionals won't be taking care of your car with their bare hands, of course.  They have access to professional facilities with all the tools they need to repair your vehicle properly. These tools are supported by a stock of OEM-supplied parts. These top-quality parts come straight from our Ford manufacturer. If you come to us with a Ford model, it's possible we could be using parts identical to the ones it was originally built with. These allow us to make sure the maintenance you're paying for will last.
Contact Us About Your Vehicle Service Today
Is there something your vehicle needs done? Don't wait. Reach out to our dealership located near Brandon, Ridgeland, Madison, and Pearl MS. Our helpful service staff would be happy to talk about what's going on. We'll help you find a convenient time to get you into our Jackson MS service center.