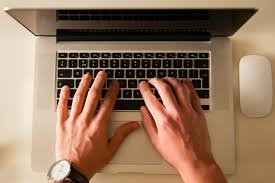 A new car is a serious investment, and it takes some research to pinpoint just the right ride. Don't make the rookie mistake of falling for the first shiny new car you see. Instead, follow these guidelines to be sure you are making a smart investment in personal transportation.
Listing Your Criteria
A good approach to car shopping is to start by listing your criteria, such as:
Size
Price range
Fuel economy
Number of seats
Amount of cargo space
Engine size
Front, rear or four-wheel drive
Tech features
Doing Your Research
Keep your criteria in mind when researching your options. If your criteria are specific enough, it shouldn't be long before you have a short list of the cars that would work for you. Before you hop into the driver's seat, however, look into a few other critical matters.
Putting Safety First
Compare the safety ratings of your favorite new car models. The two primary qualities that determine vehicle safety are crashworthiness and crash avoidance/mitigation, such as airbags and driver assist features, according to the Insurance Institute for Highway Safety. Naturally, you want to drive a vehicle with a high safety rating, especially with children on board.
Finding a Reliable Ride
The reliability of a new car depends of a number of factors. Certain brands have a stronger reputation for reliability than others. Some people believe that a model with a long production history is more likely to be reliable than a new one that has not withstood the test of time. Essentially, a reliable car is mechanically sound and built for durability with quality materials and a proven design. You should compare reviews and survey results on the cars you are considering to weed out any undesirables.
Taking the Test Drive
Once you are satisfied with your research, your next step is taking the cars you like for test drives. No matter how perfect a new car looks on paper, the test drive is the only way to truly gauge a vehicle's fit. Take advantage of the salesperson's knowledge and insight, ask plenty of questions and above all, drive the car until you know whether or not it hits that sweet spot. Remember that you should test drive more than one model before you make your final decision.
Clinching the Deal


The last part of a successful new car purchase is selecting a salesperson and dealership that are friendly, knowledgeable and willing to go the extra mile to make sure you are completely satisfied. That's how we operate at Watson Quality Ford in Jackson, MS. Utilize Watson's reas or visit our showroom today, and we'll help you find the new car you've been searching for.