Nobody knows your Ford like our professional service department crew. We help you keep current on your car maintenance and repairs, handling everything from regular oil changes to complete overhauls. You can count on our certified Ford training and attention to detail to ensure your car continues to perform like new for years of reliable transportation. Of course, you can find other so-called Ford specialists who work out of their own garages, but the only way to be sure of genuine quality Ford parts and service is visiting us at Watson Quality Ford, your authorized Ford dealership in Jackson, Miss. Schedule your service appointment today!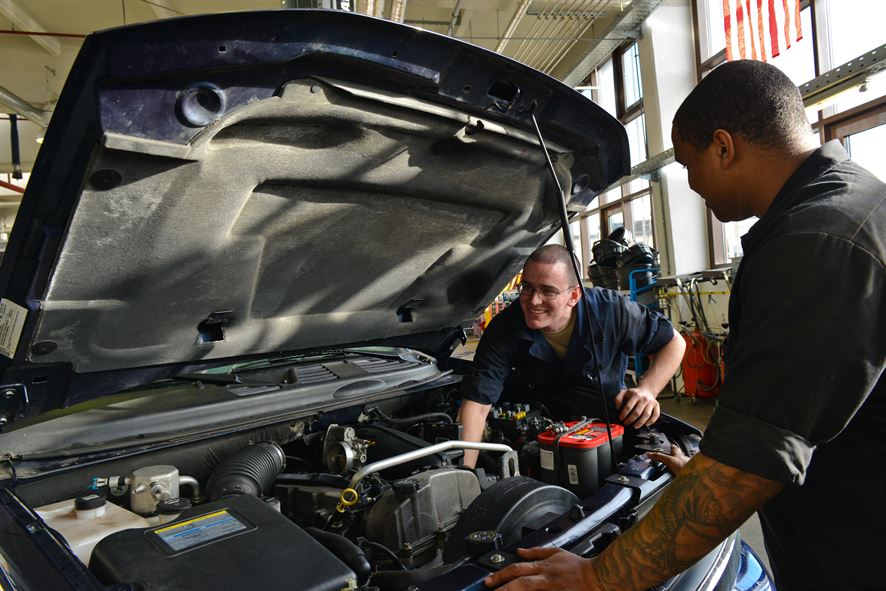 Our Service Menu
 Our full-service oil change is often all you need on a regular basis to keep your Ford or other vehicle running smoothly. It includes a thorough inspection of: 
Your brake system
Your cooling equipment and hoses
Your entire exhaust system
We also rotate your tires as well as lubricate your car's steering system, suspension, ball joints, drive shaft and u-joints. Of course, we also change your oil, whether synthetic or standard, and replace your oil filter as part of this service. 
Fixing a problem in its earliest stages is the best way to prevent lasting damage to your car, so you should periodically make an appointment for a well-vehicle check. We call our service "The Works" because it is thorough and detailed. We also provide the following services for your Ford and other vehicles: 
Battery check/replacement
Complete brake service
Air filter replacement
Wiper blade replacement
Fluid check and top off
Tune-up
Transmission service
Starter replacement
Strut replacement 
Troubleshooting and repair
Our Technician Training
 Our service techs are trained according to the Ford Motor Company's exacting standards. It's not enough these days to know the mechanics of an engine inside and out. Our techs must also be proficient with the maintenance and repair of your car's electronics and digital systems, including knowing how to use the advanced testing devices in our service department. Our crew must also be up to date on the latest in safety features and how to test, repair and/or replace this equipment. 
We fully support our techs in achieving their career goals while providing excellence in maintenance, repair and customer service at Watson Quality Ford. We don't cut corners when it comes to your family's transportation, and neither should you. 
Make Your Maintenance or Repair Appointment Now
 When you schedule an appointment with our service department, you tap into the training and experience of the top auto technicians in the region. Take advantage of this outstanding local resource today by filling out our 
online contact form
 or giving us a call to arrange a day and time that suits your schedule. Whether you need some routine maintenance or some specific repairs, our service crew at Watson Quality Ford has you covered in the Jackson, Miss., region.